BOSS Linux: We all have heard of many Linux distributions like Kali-Linux, Ubuntu, Kubuntu, Fedora, and even the popular smartphone operating system Android is also based on Linux kernel. From the first line of the article, you may have guessed that I am going to talk about any Linux distribution.
Wait! It's not Kali-Linux or Ubuntu or anything that you already know about. Today, I am going to talk about India's operating system, BOSS Linux. Yes! The Indian version of Linux. BOSS stands for Bharat Operating System Solutions, which is developed by the Centre for Development of Advanced Computing (C-DAC). It is a free open source Debian based operating system.
The first release was named Sethu, and then after many versions of BOSS Linux were released.
| | | |
| --- | --- | --- |
| Version | Generation Name | Release date |
| Linux Evaluation | Sethu | – |
| Linux v1.0 | Tarang | 10-01-2007 |
| Linux v2.0 | Anant | 17-09-2007 |
| Linux server | – | 01-2008 |
| Linux 3.0 | Tejas | 04-09-2008 |
| Linux 4.0 | Savir | 02-08-2012 |
| Linux 5.0 | Anokha | 23-122013 |
| Linux 6.0 | Anoop | 04-03-2015 |
| Linux 7.0 | Drishti | August 2018 |
| Linux 8.0 | Unnati | July 2019 |
What is BOSS Linux?
Bharat Operating System Solutions or BOSS Linux is a free and open-source operating system designed to meet India's operating system requirements. It is based on Debian GNU/Linux distribution. Its default desktop environment is GNOME that is also in Kali Linux and other popular Linux distributions. The latest version of BOSS Linux BOSS 7 Drishti works on GNOME Desktop Environment 3.22. It is available in a wide range of Indian languages that make it easy to use for them who don't know English very well. The multilingual feature also decreases the dependency and creates a broader boundary of opportunities.
Since CDAC has developed, it and CDAC itself is a government organization. Hence, the Indian government is also promoting BOSS Linux on a large scale to reach the maximum number of people. According to the BOSS Linux official website, the OS has been deployed on more than 2.5 million devices.
Features BOSS Linux
BOSS Linux is open source Linux based operating system so it shares similar features with Ubuntu with some enhanced features. Let's discuss one by one.
BOSS – Search from Desktop:
What makes Windows a convenient operating system for users?. It's easy to use and thus millions of non-technical people can learn and run a computer easily. BOSS has similar functionality. It has an integrated search facility that you can use to open applications, switch windows etc. You don't have to be a pro in command line Interface to use BOSS. If you're a Windows user you'll find it very familiar.
Libreoffice
If you are a Windows user, you must have used MS-Word, MS-Excel, MS-Paint, MS-Access etc. These are Windows office applications that Windows provides to Windows users. But these are not free to use, you pay a handsome amount of your hard-earned money to buy MS-Office suite.
But what if I say you can have an alternative and that's for free. I'm talking about the Libreoffice open source suite . BOSS Linux comes with the Libreoffice suite that you can use for various purposes.
All-in-One Control Panel
Do you want to customise system settings according to you. Well Linux is known for customizations. But don't worry I'm talking about the command line.
BOSS Linux comes with an All-in-one control panel that allows you to customise the settings for you.
Various Indian Language Support
One problem that we used to see in various Linux Distros is that they do not support Indian languages. But don't worry BOSS Linux has solved this problem. It comes with various Indian languages. And C-Dac is working on supporting more languages in upcoming updates.
Bulk Document Converter:
Do you work with documents? Don't worry you won't have to go online to convert various document formats.
BOSS Linux comes with an in-built application to convert document formats.
Email Management
It has an Evolution email manager and also an inbuilt dictionary. for the spreadsheet works, it has Libreoffice calc like MS-excel in Windows.
Variation Of BOSS Linux
As per the need, CDAC has launched four variations of BOSS Linux. The latest version variations are BOSS 8 (Unnati), BOSS 7 (Drishti), BOSS 6 (Anoop), EduBOSS4, BOSS Savir, and BOSS Mool. Let's talk a little about all one by one.
BOSS 8 Unnati
 Unnati or can say BOSS 8 is the latest version of the BOSS Linux series. It was released in July 2019. The main aim of this update is to build upon the efforts for developing an e-Gov Stack on FOSS.
The significant change that came with Boss 8 is the desktop environment. Previously, Prior BOSS, Linux was using GNOME desktop environment, but the lasted BOSS 8 is using Cinnamon Desktop Environment
BOSS 7 Drishti
BOSS 7 (Drishti) is the successor version of BOSS 6. It has some improvements like now it has a search bar to search for applications just like we have in Windows and other Operating systems.
The Anoop was running on GNOME 3.14.4 Desktop environment while Drishti comes with GNOME 3.22 Desktop environment. It means you'll get a smoother User interface.
Drishti has Libreoffice 6.1.0, with a lot of new features inside. Like
A fresh start centre gives previews and easy access to recently used documents

Word – compatible text highlighting

New spreadsheet functions

Inbuilt dictionaries and hunspell support

Improved PDF support

Updated scientific and number formats
BOSS 6 Anoop
CDAC has designed BOSS 6 or Anoop for governmental and regular use. It works on GNOME 3.14.4 desktop environment.
It's available in multiple Indian languages so that people from different parts of India who don't know English well can also access it. If you are a programmer, then it also has Ajunta for programming
EduBOSS 4
EduBOSS 4 has been developed for educational purposes. Its main target is to provide smart educational tools to the educational institutes in India. It has many inbuilt features like educational games, paintings, typing tutorials, etc.
EduBOSS 4 also has many packages for teachers to teach subjects like maths, science, and other topics.
BOSS Server 2
BOSS Server 2 is an advanced variation. I am saying this because, according to BOSS Linux, it has almost all the features that a server needs.
For example, it has Webmin, Gadmin, PHPmyadmin, PHP LDAP admin, PG admin for the administration.
It also has features like a proxy server, database server, Web server, network server, file server, SMS server, mail server, LDAP server, etc.
BOSS MOOL
BOSS Mool is the last variation of the BOSS Linux that is a bit more advanced than BOSS 6. It is designed for Linux developers, especially those who code in C++. It requires a lot of RAM even when you install it on Virtual Box. Focussed on the easy to maintain and also has a filter for system calls.
How To Install BOSS Linux?
To install BOSS Linux, you can follow the steps below:
Download the BOSS Linux ISO file from the official website (http://bosslinux.in/download).
Create a bootable USB drive using a tool such as Rufus or Etcher. Make sure that the USB drive is large enough to hold the BOSS Linux ISO file.
Insert the USB drive into the computer where you want to install BOSS Linux and restart the computer.
In the BIOS settings, change the boot order so that the computer boots from the USB drive first.
Save the changes and exit the BIOS settings. The computer should now boot from the USB drive.
Follow the on-screen instructions to install BOSS Linux. You will be prompted to select your language, keyboard layout, and time zone.
Choose the installation type (e.g. replace existing operating system, install alongside another operating system, etc.) and the partitioning scheme.
Follow the rest of the installation wizard, including setting up a user account and password.
Once the installation is complete, remove the USB drive and restart the computer.
You should now be able to log in to BOSS Linux and start using it.
How to Update Boss Linux?
For a new Linux user who has just shifted from Windows to BOSS, it will look complicated, and questions like how to update BOSS Linux will come into his mind, and this is very obvious.
Updating BOSS Linux is quite simple when you are a regular Linux user. If you are new to Linux then it will seem a little bit complicated. But, you just don't worry. I'll tell you everything about how you can update your Linux system with ease.
There are two ways; you can update BOSS Linux OS. One is through Command-Line, and another is through Graphical User Interface as you do in Windows.
So, let's see the update method through Command Line:
Open Terminal (Right-click anywhere on the desktop, select option

Open Terminal

.)

Type command

sudo apt-get update.
Note: You need administrator privilege to make any change like an update in any Linux system. In a Linux system, the administrator is called superuser, and so sudo means "superuser do."
Now, enter the pass for the superuser account. It will take some time to complete the update process. Meanwhile, you can do other work leaving that terminal open.
Do you fear using the command line? No worries, there is another way you can update your system in BOSS Linux just like Windows. Follow the steps:
Go to

Application

Click on

System Tools.

On the right side menu, you will see an option of

Package Updater,

click on it.

Finally, you see all your packages for which update is available, and you can select the package you want to update and click on

Install packages

. And its.. done
Can Bharat Operating System Solutions Beat Windows?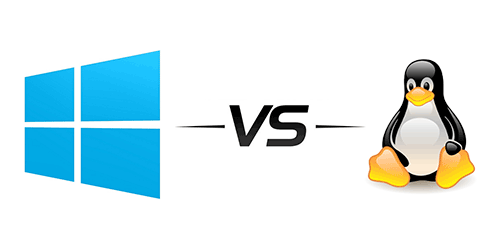 In India, the Market share of the Windows Operating system is about 18.44% while the market share of Linux Operating system is only 0.78%.
It is more than 23 times. If you look globally for desktop OS, then Windows holds 82.55% of the market, while Linux holds only 1.45% of it.
If I say that BOSS Linux will defeat Windows in terms of market share, then it would be a complete exaggeration and nothing else.
We are addicted to Windows and feel comfortable with it as we are using it for an extended period.
And that's why it would be difficult to remove Windows from the market, but we can, and we should try it.
Now you can ask why I should use it?
Even after so many good things, it is our essential nature that we don't want to come out of our comfort zone. Well, if you have a question in mind why should you use BOSS Linux then here are some reasons:
Bharat Operating System Solutions is our Operating system, and so, it would give some sense of pride if you use it.

Installation is straightforward. You won't face any problem while installing it.

It is open-source, and that's why it's free. So, it would save a lot of money, not only for you but also for our country.

There is always a security risk with Windows and Linux systems are more secure than Windows.

Don't think that it is a new operating system, and you won't get any support for it, there is an excellent community of Linux users, and they are helping each other.
Wrapping it up
Well, I consider it a good move from India's government towards self-sufficiency in technologies like this. India is known as the software hub of the world, but we don't have these basic things like the Operating system, search engine, and the irony is that we don't even have any social media platform.
Our data is saved on American servers, and we can't do anything. While our neighbor China has banned all these sites and they are using their platforms like Baidu as a search engine, we have a chat as WhatsApp replacement and have full control over their data.
It is also useful in terms of privacy protection as we are facing too much data breach from tech giants like Facebook.
So, what do you think about BOSS Linux? Will you use it or not tell me in the comments. I'm waiting for your response.
Sharing is caring. Share it with your friends.
Frequently Asked Questions (FAQs)
Q. What are boss Linux commands?
Ans: BOSS Linux commands are similar to any Debian based Linux distro. You can get a full list of Linux by using the help command. Here are a few useful BOSS Linux commands:
$mkdir

<directory name> – This command will create a new directory

$ls

– ls command displays all files and directories in the working directory.

$sudo apt-get update

– To Update Packages

$sudo apt install <program_name> –

This command is used to install packages.

$rm -rf * –

This command will delete everything on your system.


Warning: Don't try this command on your main pc.
$shutdown –

shutdown command as the name suggests shuts your system down

.
$help

– Helps you with any command.

$cd

– To change the working directory.

$restart –

Use this command to restart your system.

$history

– Use history command to see the history of commands that you have used.

$clear

– Use this command to clear your screen.

$pwd

– It means

Print Working Directory

. It prints the directory that you are working on.

$su –

Substitute user. It allows you to run commands with other user's privileges.

$useradd

– It allows you to add a new user or update default new user information
Q. Where do I type Linux commands?
Ans: You can type Linux commands in the terminal that comes along with all Linux distributions.
Q. How do I open a terminal in BOSS Linux?
Ans: You can open a terminal in BOSS Linux by using shortcut keys Ctrl+Alt+T or you can also use its default terminal app.
Q. How do you get the detailed help of commands in BOSS Linux?
Ans: Type help in terminal to get the detailed help of commands in BOSS Linux
Q. What is BOSS Linux based on?
Ans: As the name suggests, BOSS Linux is based on the Linux kernel.
Q. Which Linux OS is best?
Ans: Depending on your needs, if you are shifting from Windows or Mac then you should go for Ubuntu or Mint. Ubuntu is also known as Windows or Linux. BOSS Linux can also be a good option.
Q. Is Ubuntu better than Linux?
Ans: Linux is not an OS in itself. Linux is a kernel and Ubuntu is based on Linux kernel. So this question is irrelevant.
Q. Is Ubuntu and Linux the same?
Ans: Linux is kernel and Ubuntu is Linux Kernel with package manager and some other utility software that make it a complete Operating System.